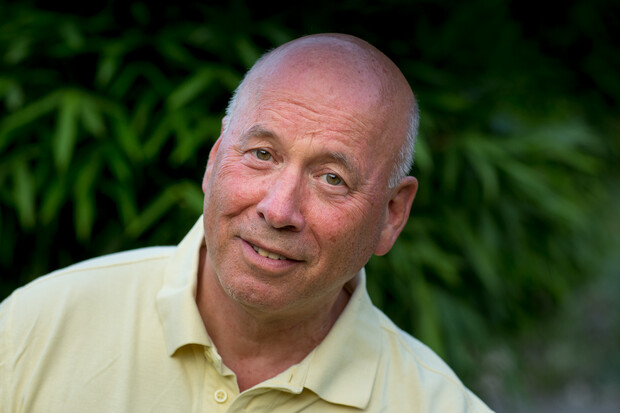 Oprichter van Acem. Psychiater.
Are Holen, MD PhD (born 1945 in Norway), founded Acem in 1966, when he was a student. He has been a pivotal person in the development of Acem Meditation and its psychology of meditation, as well as of the training courses in interpersonal communication. For several years, he served as the head of Acem, which gradually developed into an international organisation. From 2016, he stepped down as the international head. Now he serves as chief lecturer and training supervisor in Acem International.
In 1968, he founded the first yoga school in Norway, Acem School of Yoga (Norsk Yoga-skole), which teaches classic, meditative yoga and impulse practice.
A respected lecturer and meditation guide, he has been practising yoga and breathing exercises since 1961 and meditation since 1963. He has instructed – either personally or through others – tens of thousands of individuals, in different countries and cultures. Frequently, he leads Acem retreats in a variety of locations around the world.
A professional physician, also with a degree in psychology, Dr. Holen specializes in psychiatry and psychotherapy and has been a consultant in the field. His areas of research include traumatic stress, medical education and group processes. He is an internationally renowned stress researcher and an expert in the study of people in crisis after accidents and disasters. He was called upon as expert after the terrorist incident in Norway 22 July 2011, the tsunami in the Indian Ocean in 2004, and the attack on the World Trade Center 11 September 2001. He has developed a training programme for the therapeutic processing of traumatic stress and crisis management called Reconstruction and Integration of Traumatic Stress® (RITS®). He has been involved in the publication of more than a hundred scientific papers or book chapters, mostly related to traumatic stress, but also academic teaching and group processes, as well as meditation.
He is now retired, but still active in research and holds a position as Professor Emeritus of Behavioural Medicine (Psychology in Medicine) at the Faculty of Medicine, Norwegian University of Science and Technology (NTNU). In the 1990s, he was affiliated to University of California San Francisco, in 1999-2000 to Stanford University, and later on to the University of North Dakota. He has guest lectured on his research at several major universities in Europe, USA, Australia and Asia.
In his younger days, he studied Sanskrit and had an interest in Indian philosophy. During Acem's first years, he spent time in India, comparing and exploring various meditation traditions.
In 2014, His Majesty the King of Norway appointed Dr. Holen as Officer of the Royal Norwegian Order of St. Olav for his services to society and humanity, including his work in Acem. In 2016, he received the Asian BrandLaureate foundation's International Brand Personality Award.
He is married and the father of two children.
Links to Are Holen
YouTube: Are Holen on meditation
Life's Balance - Dr. Are Holen interviewed by R. Gowri of the New Straits Times, Malaysia
Modern Meditation - Dr. Are Holen interviewd by Rubini Kamalakaran of the Sun, Malaysia
Body and Mind Care: Meditative Yoga - Dr. Are Holen interviewed by Priti Agrawal of Speaking Tree, The Times of India
Meditation Brings Changes to the Brain - Dr. Are Holen interviewed by Ima Sanchís for La Vanguardia, Barcelona
Books on meditation and yoga by Are Holen
Psychology of Silence: Perspectives on Acem Meditation (paperback version or Kindle version)
Inner Strength: The Free Mental Attitude in Acem Meditation (book or audio CD)
Acem Meditation: An Introductory Companion (with Halvor Eifring)
Practical Guide to Acem Retreats (with Torbjørn Hobbel)
Meditative Yoga: Integrating Body, Breath and Mind (with Torbjørn Hobbel)