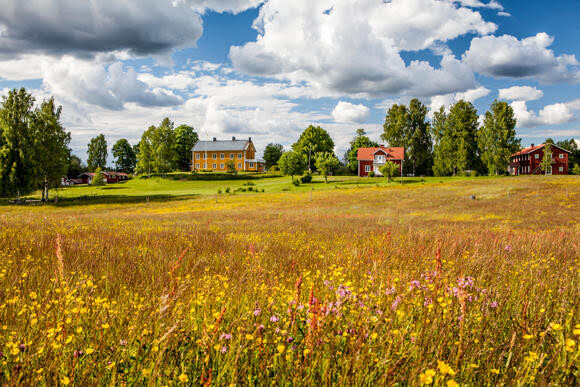 Advanced International Three-week Deepening Retreat
Cursus start
Zaterdag 06 januari 2024, 18:00
Cursus eindigt
Zaterdag 27 januari 2024, 14:00
This three-week retreat is for Acem meditators who want to practise round-the-clock meditations and who already have ample experience from one- or two-week deepening retreats.
An advanced deepening retreat offers the possibility of meditations of more than 24 hours, combined with process-oriented guidance, as well as sessions of walk-and-talk and meditative yoga. After each round-the-clock meditation, an evening seminar discusses meditative processes based on the experiences of the participants. This facilitates the cultivation of subtle levels of free mental attitude and a mentalistic repetition of the meditation sound.
The retreat stimulates gradual, but fundamental processes of inner change aiming at opening the mind for meditative silence. Along with the rest of the programme, round-the-clock meditations seek to loosen the grip that time and body have on us. They help us letting go of our psychological investments and lower selves, facilitating the realization of aspects of the self anchored in a timeless dimension of existence.
Advanced deepening retreats require previous participation in altogether at least six weeks of regular deepening retreats of Acem Meditation, corresponding to 300 hours of meditation beyond the 6-hour level. If you do not yet meet this requirement, you should participate in a one- or two-week deepening retreat instead.
Cursus start
Zaterdag 06 januari 2024, 18:00
Cursus eindigt
Zaterdag 27 januari 2024, 14:00
IMPORTANT PRACTICAL INFORMATION
When ordering using the menu and button above, please remember to register the appropriate price alternative before clicking the button. Student discount is only available to full-time students aged 35 years or less.
An alternative registration and payment method is described on the practical information page.
Cancellation deadline: December 28.
There will also be guidance groups in Scandinavian, provided the number of participants is sufficient.
Retreats with round-the-clock meditations are not recommended for people above 75 years of age, who are asked to consider possible health issues before enrolling.
Soort cursus: Advanced Deepening Retreats
De cursus wordt georganiseerd door Acem International School of Meditation
Cursusnummer: V24510
Cursusleiders